Groom Weeps When He Sees Bride Coming Down the Aisle
Groom Weeps When He Sees Bride Coming Down the Aisle
If you've read my article on first looks, you know that I generally prefer the couple to see each other for the first time at the ceremony as see their soon to be spouse coming down the aisle. Even the most stoic often succumb to tears as the emotion of the day flood over them in this one joyful instant.
Favorite Images
This was one of my favorite photographs that I had the honor to make in 2017. I actually have a 24x36 of this print in my office right now and it was also featured along with some of my other work during my television interview on the CW22 show, "Loving Life With Dr. Weir".
Raw Emotion
Capturing a raw emotion to me is always more satisfying than simply photographing someone smiling at the camera. Smiles can be faked and the moment is often not real, but when you see an image like this one, you are instantly directly along side the subject, experiencing the emotions and connecting with them in a much more deeper way.
You Never Can Tell
Ironically enough, this was the exception to the rule. The couple had actually done a first look hours earlier (yes, there were tears then too). It goes to show you that you never can tell how someone will react. But more importantly, it reminds me to keep on my toes because you just neve know when you're going to capture something as special as this moment.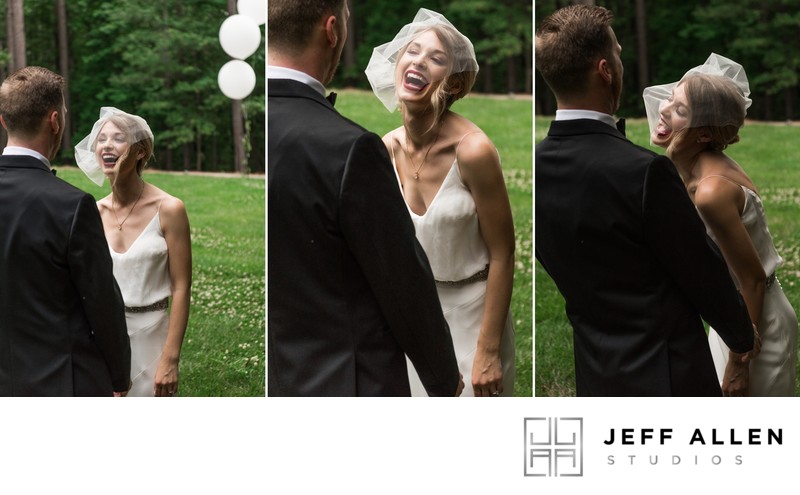 How to Book Me
If you are looking for a wedding photographer that specializes in capturing not only moments but the moments that happen in between and you'd like to book me, please Contact Me for more information. I would love the opportunity to create a photo for you that you'll cherish forever!
---

Copyright © 2019. Duplication of any content presented herein is actively monitored and subject to state and federal protection. Raleigh Wedding Photographer Jeff Allen Studios, 3974 Massey Wood Trail, Raleigh, NC 27616 - (919) 480-5044 - jeff@jeffallenstudios.com - Privacy - Terms

Location: Charlotte, NC.

Keywords: Ceremony (3), Charlotte (15), groom (6), North Carolina (261), Tears (3).

1/1600; f/2.8; ISO 800; 160.0 mm.