RALEIGH WEDDING PHOTOGRAPHER JEFF ALLEN KOLBFLEISCH
A LITTLE BIT OF THIS A LITTLE BIT OF THAT
---
A Little Bit About Me
I am a Raleigh, North Carolina wedding, commercial, and headshot photographer providing photography services across NC and all along the east coast.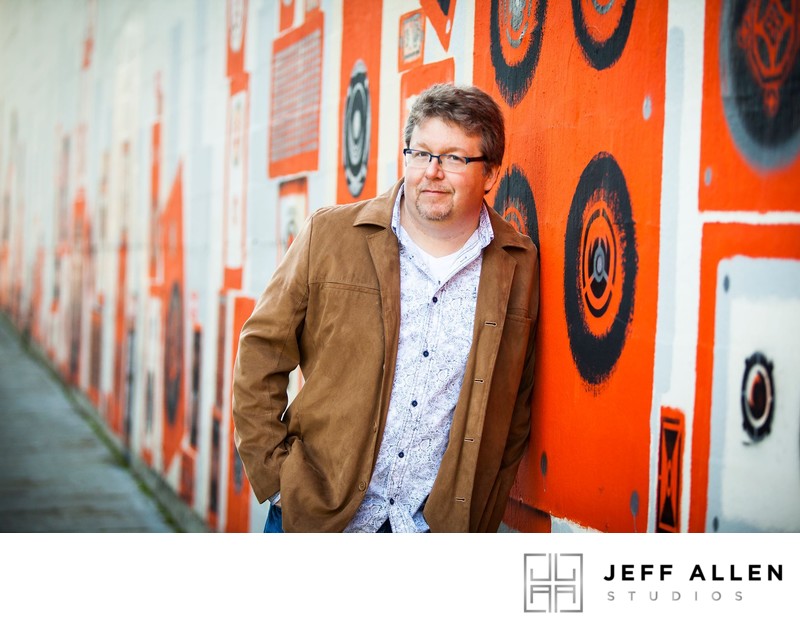 I'm most known for creating wedding day images by capturing those moments that take place between moments. My friends and clients describe me better as witty, observant, honest, and playfully sarcastic. One person actually used the word committed but I'm not entirely certain if that was a description or a suggestion.
While photography may not have been my first calling I had always been artistic having been a professional piano player and studio musician for years all the while developing my methodical attention to detail working as a corporate litigation paralegal for a number of Fortune 500 companies. While these two professions could seem to be completely unrelated, they did develop my ability to finely convey what I needed to communicate whether it be with a pen at my desk or a musical note in the recording studio.
I had the pleasure to appear on the "Loving Life with Dr. Tim Weir" television show on CW22. It gave me a good opportunity to chat about some of my thoughts as a photographer and to show some of my images and why I thought they were important. Click HERE to see the clip!
Professional Photography
I had always enjoyed taking photographs even as a child. Granted those early images weren't really my images and I was simply pretending with a ViewMaster but as I had gotten older I had dabbled with film photography and later shifted to the digital world. Once I decided that I wanted to really learn the craft, much like I do with all my other endeavors, I threw myself into it studying and practicing as much as I could, pushing myself constantly to improve my level and increase my skill set.
I tend to resonate best with clients that understand the importance of the printed image and feel that the emotionally fueled candid image will mean more to them over the years than the overly posed image. As I always stress to my couples, if the only wall your images will appear on is on Facebook, that's the wrong wall.
Published Work
My wedding work has been featured in Premier Bride Magazine (MD, D.C., & VA), Forsyth Woman Magazine, The Knot Carolinas Wedding Magazine, Carolina Weddings Magazine, Shutter Magazine, and Huffington Post.
Commercial Clients
I've had the good fortune to work with and have work commisioned by such commerical clients as the PGA, the Kennedy Center, the National Cathedral, Ford Motor Company, Henrico Police Department, Senator Bernie Sanders, One Coast Design, Silver Lining Jewelry, Salon Lofts, Cricket Wireless, Manhattan Concert Productions, KIPP DC, Bobit Business Media, Halo Group, Hire Talent Partners, Kardesh Custom Tailored, Tea Party Patriots, 10 Missions Media, The Influence, ezCater, Costal Carolina, Maryland University, Clemson University, and NC State University to name a few.
Memberships and Associations
I'm a member of the Professional Photographers of America (PPA), Photo+, Professional Photographers of North Carolina (PPNC), and The Wedding & Portrait Society (WPS).
How to Hire Me
If you've had a chance to look at some examples of my imagery here and can envision yourself in these moments then I would love to talk with you regardless if it's over the phone or over a slice a pizza. Contact me to schedule a time to chat!

---
Copyright © 2018. Duplication of any content presented herein is actively monitored and subject to state and federal protection. Raleigh Wedding Photographer Jeff Allen Studios, 3974 Massey Wood Trail, Raleigh, NC 27616 - (919) 480-5044 - jeff@jeffallenstudios.com - Privacy - Terms